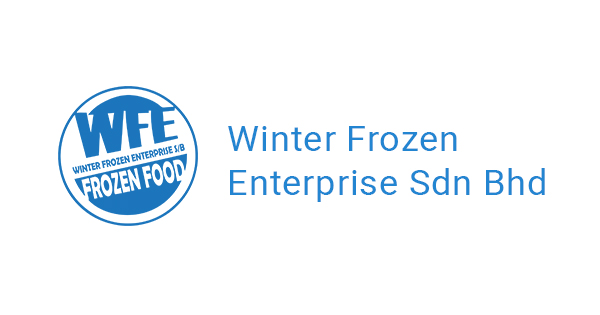 Contact Us:
No. 51,53, Jalan Harmonium 21/10,
Taman Desa Tebrau, 81100, Johor Bahru, Johor, Malaysia.

Tel:

+607-359 8327

Phone:

+6016-772 8327

E-Mail:

marketing@winterfrozen.com
Welcome to Winter Frozen
Winter Frozen Enterprise 是馬來西亞主要的冷凍肉類及冷凍海產供應商之一。我們的專業團隊不斷從國外搜羅各類冷凍肉類,冷凍海鮮產品,以期滿足您對每一餐的飲食需求。我們的主要合作夥伴包括位於新山地區的餐廳,超市,批發店等。我們所提供的產品範圍包括牛, 羊 , 家禽, 海鮮 以及其他乾糧食品。
Winter Frozen Enterprise Sdn Bhd is one of Malaysia's leading frozen food suppliers and distributors. Whether it is local or imported, we carry all your commercial and residential food needs. Our diverse portfolio of shelf-stable, frozen and confectionary products lays claim to our reputation. We deliver a wide range of products to restaurants, supermarket, wholesaler throughout Johor Bahru. We have a large variety of frozen goods ranging from beef, lamb, mutton, poultry, seafood, finger foods.
Contact Us for More Detail
Webteq Solution | The Website Company Since 2007
Webteq Solution Sdn. Bhd. was founded in 2007. We now have a team of 30 people who are expertised in website design, web development, SEO (Search Engine Optimization), and web-based application. Our main office is in Taman Austin Perdana, Johor Bahru (JB). Furthermore, Webteq has expanded his web design office at Sunway Nexis. (Kuala Lumpur KL) in 2020.
Webteq = Website & Technology.
Webteq Solution was the company's initial name, as time passed it was changed to Webteq Solution Sdn. Bhd. The name "Webteq" was inspired by the company's nature, which is concerned with "websites" and "technology." It primarily aids users with effective websites, SEO (Search Engine Optimization), and customized web applications.
The Strengths of Webteq – 1,500 websites, 75% Google High Ranking.
Since the inception of Webteq in 2007, we have designed and completed over 1,500 websites and web-based applications. Furthermore, we have assisted over 75% of the companies in maintaining high rankings in Google search results. We believe that a website with a high Google ranking can aid in the generation of potential sales leads. To learn more about Effective Website, please Contact us.
The Mission of Webteq
To help businesses through effective websites, by helping to enhance corporate image and increase sales leads".
To know more about Website + Google Ranking
"Do you plan to expand your business? Might you want to try if the Website and Google search results can help your business? If you wish to know more about how to boost your website's Google ranking, Contact Webteq , Website Design Firm at Johor Bahru (JB).

We build effective website. - Webteq Solution Sdn. Bhd."
Contact Us for Web Design Johor Bahru (JB) Kuala Lumpur (JB)
Web Design Johor Bahru (JB)

Webteq Solution Sdn Bhd
No. 34-01 & 34-02, Jalan Austin Perdana 2/23, Taman Austin Perdana,
81100 Johor Bahru, Johor, Malaysia.

E-Mail:

info@webteq.com.my

Tel:

+607-352 4437

Phone:

+6016-770 4437 (Mr Tey)

Fax:

+607-352 5437

Web Design Kuala Lumpur (KL)

Webteq Solution (KL) Sdn Bhd
Unit D-2F-12 Sunway Nexis, No. 1 Jalan PJU 5/1,
Kota Damansara, 47810 Petaling Jaya, Selangor.

E-Mail:

info@webteq.com.my

Tel:

+603-6730 4321

Phone:

+6018-311 4437 (Jason)
Webteq | Web Design Johor Bahru (JB) Kuala Lumpur (KL)